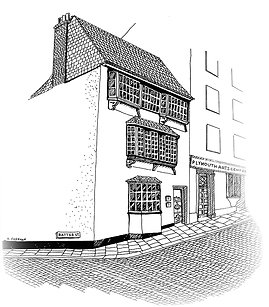 Personal & Relationship Counselling
36 Looe Street
The Barbican
Plymouth
PL4 0EB

Tel: 01752 266000
Our private practice is housed in a lovely Elizabethan building situated in a quiet backwater just off the City Centre of Plymouth.
We are a 2 minute walk from Royal Parade and a 25 minute walk or a 5-10 minute taxi ride from Plymouth train station.
Alternatively there is meter parking on the left hand side going down Looe Street & Howe Street or car parks in Vauxhall Street, St Andrews Cross and Bretonside.
To make an appointment for an initial interview, just give us a call on 01752 266000 or you can contact us by email.