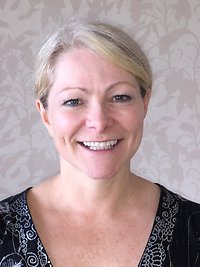 Santella Siani

Sex Addiction and Psychosexual Counselling

Couples and Individual Therapy

Having worked at Plymouth Relate for over 8 years I have helped individuals, couples and families understand and resolve the majority of relationship problems, as well as issues of anxiety and depression. Nobody starts their relationship thinking that they will need the help of a couples counsellor but many of my clients wish they had picked up the phone earlier.


Psychosexual Counselling

Sex and intimacy are integral to our relationships so I trained to be a Psychosexual Counsellor to help couples and individuals deal with specific sexual and/or intimacy problems. These include loss of sexual desire, premature ejaculation, delayed ejaculation, painful sex, problems with orgasm, vaginismus, dyspareunia and erectile dysfunction.

During psychosexual counselling we explore whether the problem has existed throughout your life or just within your current relationship and factors that could be maintaining the difficulty. Clients are often amazed at the progress they make once they are over the initial nervousness at talking about their sex life.


Sex Addiction and Porn Addiction Counselling

If you are reading this it is possible that you have found yourself engaging in sexual behaviours that are having a negative impact on your life. Unfortunately the shame that can accompany the things that we have found ourselves doing can prevent us seeking the help that we need. Any addictive behaviour is generally considered an escape from unwanted and difficult feelings, however smartphones and other technologies have now provided us with easy, cheap and accessible opportunities to watch or seek sexual activities that we would otherwise not have encountered. Whatever your journey into your addiction I will work with you to regain control over behaviours which at the moment will feel out of control.

If you are unsure if you or your partner have a problem or if you are not quite ready to talk to anyone yet complete my quick confidential self-assessment.

If you think you are the partner of a sex or porn addict this could be your first discovery or it is possible that your partner has promised you many times before that they will stop and yet again you have found out that they have not. I have worked with many partners over the past three years to help them understand the cycle of addiction and learn to trust again, or in some cases to help them decide to leave the relationship. Whatever your circumstances you will be traumatised by the discovery and talking to someone is essential for your own recovery.

Gambling Addiction Therapy

Technology has brought gambling into our homes and therefore more readily into our lives. Many of my clients have battled with gambling addiction and the shame, secrecy, anxiety and depression that leading a double life creates. Most of us are able to gamble without a problem, however, those with a gambling addiction find these otherwise entertaining diversions difficult to control. They are less able to make healthy decisions about when to stop, when to leave gambling premises and when to put down their phone and stop chasing losses. If you or your partner have lost more than you can afford to loose then contact me for an initial discussion.



I am based in confidential offices in Plymouth.

British Association for Counselling and Psychotherapy (BACP)

Association for the Treatment of Sexual Addiction and Compulsivity (ATSAC)