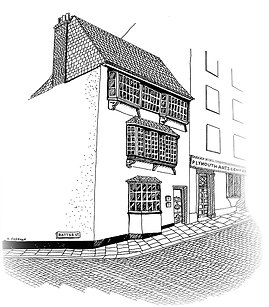 Counselling & Psychotherapy in Plymouth.
Situated in a quiet backwater near the centre of Plymouth, we are a Private Practice of Counsellors and Psychotherapists who also offer supervision and training. Established in 1994, we have been in practice for over 20 years and have built up an excellent reputation.
Our practitioners are experienced and well qualified, with a wide range of different experiences and specialities. We provide a confidential counselling and psychotherapy service for the people of Plymouth and the surrounding areas of Devon and Cornwall.
If you are interested in personal or relationship counselling please click here to take you to our Plymouth Counselling website.
This is a sister website to our main website
plymouthcounselling.com
.
We use this site to offer a more specialised counselling therapy for people experiencing difficulties from feeling lonely, visual impairment, disabilities and mental health issues such as Asperger's Syndrome and Autism.
Josie would like to offer her expertise in the above issues, she is a woman in her sixties, originally from the Netherlands who has spent all of her life living with a visual impairment, and has had many years' experience in working with people living with disabilities.
A large part of Josie's experience, has been helping people come to terms with disabilities and the impact it has upon them, bereavement and loss are a major part of coming to terms with the losses involved with becoming disabled, both for the individual concerned and the family members that are affected by the changes.
Asperger's and Autism, are disabilities people live with that often go undetected, but have an enormous negative impact upon our lives. Some people with Asperger's also have mental health issues or other conditions, meaning people need different levels and types of support. Autism is a spectrum condition - people with autism share certain difficulties, but being autistic will affect them in different ways. Josie is able to offer support to people suffering from these conditions.
In her life, Josie herself has experienced a lot of loss, mental health difficulties, and living with visual impairment leading to total sight loss. She has undergone her own counselling journey and has a lot to offer.
Josie wants to offer a safe place to talk about the "difficult" life issues such as having to let go and the end of life – in fact, all the things people feel they may not be able to talk about to their family and friends for fear of upsetting them.
Josie has a flair for working with older people, not just because she is older herself, but also because she has empathy towards people who find themselves isolated from society, due to the limitations that come with advancing years: as we get older, it can be distressing if we experience some deterioration in our physical and mental abilities. It can also be distressing to feel side-lined and ignored just because we are "old" and, supposedly, have nothing of interest left to offer. Feeling lonely isn't in itself a mental health problem, but the two are strongly linked. Having a mental health problem increases your chance of feeling lonely, and feeling lonely can have a negative impact on your mental health.
If you would like to read Josie's profile and qualifications please
click here
.
~~~~~~~~~~~~~~~~~~~~~~~~~~~~~~~~~~~~~~~~~~~~~~~~~~
Copyright Nigel Summerton, Personal & Relationship Counselling - Est.1994. VAT Registration Number 183 3378 90
relationship counselling, stress counselling, therapy, mental health, well-being, age related counselling, older people, loneliness, isolation, depression, anxiety, bereavement, loss, anger management, assertiveness, sexual problems, visual impairment, disability, workshops, supervision, group supervision, training, Plymouth, Plympton, Ivybridge, Devon & Cornwall.