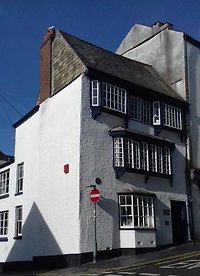 Personal & Relationship Counselling
36 Looe Street
The Barbican
Plymouth
PL4 0EB
Our private practice is housed in a lovely Elizabethan building, situated in a quiet backwater just off the City Centre of Plymouth.
We are a 2 minute walk from Royal Parade and a 25 minute walk or a 5-10 minute taxi ride from Plymouth train station.

Alternatively, there is meter parking on the left hand side going down Looe Street & Howe Street, or car parks in Vauxhall Street, St Andrews Cross and Bretonside.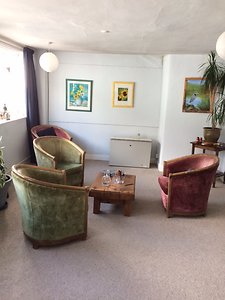 Large Bright Counselling Room to Rent
Based in an established warm and friendly counselling practice, close to the centre of Plymouth, we have a lovely bright, spacious counselling room to rent, which is situated on the top floor of our beautiful Elizabethan building. The secured entrance has an intercom system and waiting room - free Wi-Fi is also available.

There is meter parking in Looe Street & Howe Street, or car parks in Vauxhalll Street, St Andrews Cross & Bretonside.

Please note: the room is on the 3rd floor so will not be suitable for people with mobility issues.

If you are interested please contact Jo on 01752 266000 or email to discuss further or to arrange a viewing.
~~~~~~~~~~~~~~~~~~~~~~~~~~~~~~~~~~~~~~~~~~~~~~~~~~
Copyright Nigel Summerton, Personal & Relationship Counselling - Est.1994. VAT Registration Number 183 3378 90
self-development workshops, divorce, self-confidence, professional development groups, CPD, relationship counselling, stress counselling, therapy, mental health, well-being, loneliness, isolation, depression, anxiety, bereavement, loss, anger management, assertiveness, sexual problems, workshops, supervision, group supervision, training, Plymouth, Plympton, Ivybridge, Devon & Cornwall.